Last night was the first night back to class. I was excited to meet my new kiddos and get back to religious education.
I always start with creation because well, that's where we  started.  So much time is spent on rules, what's expected, homework, prayers, and so on, that the lesson needs to be fairly simple.  I break creation down over a couple of lessons and classes.  Yesterday, I read the story of creation to them from the Bible.  I stop after each day to review what was created that day.
Then, we did a cut & paste worksheet that I made for class.  It's a mat that has each day and what was created on it.  So they start off by coloring what was created each day.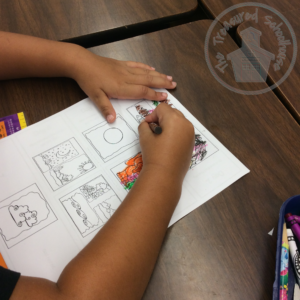 Next, we cut out all the different days.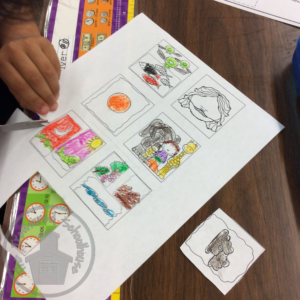 Then, we glued them onto the mat and placed them in their boxes.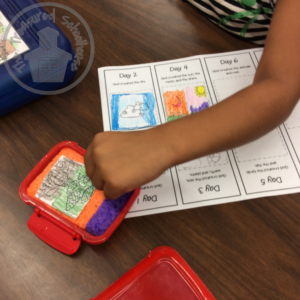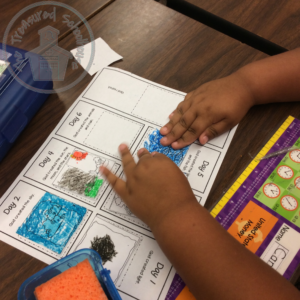 Here's the final project!!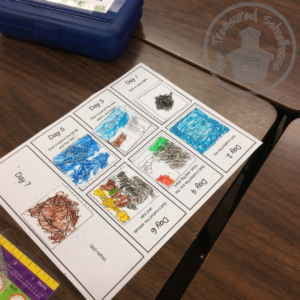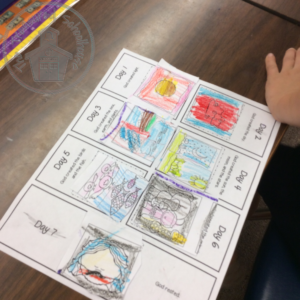 The kids had a blast!!  I have a freebie for you, so that your kids can have a blast as well.  If you click on the image below, you can download the simple color version of this project.  I hope that the kids enjoy!!
Also, this project is available for purchase in my shop.  It's available in color and black & white, plus it has a little bit fancier borders on the mat.  If you're interested in purchasing this creation activity worksheet, please just click here.
NOTE:  This is the Catholic version based on the New American Standard (Revised Edition).  This is the Bible that I use in my classroom….

NOTE:  This post contains affiliate links and if you click on any of them and make a purchase, I will make a small commission.